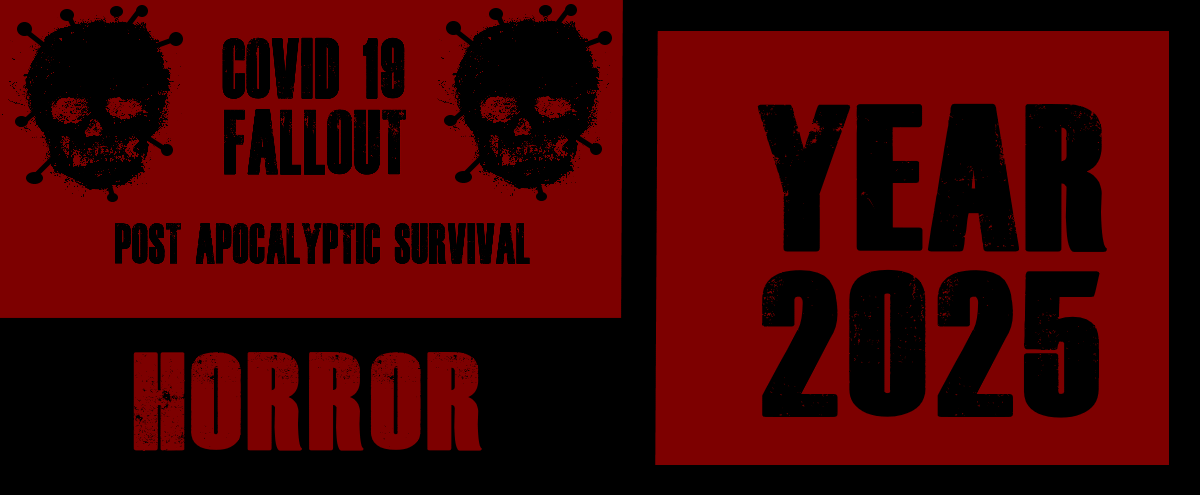 COVID 19: Fallout (Demo) - To Be Rebuilt as Multiplayer over the next few weeks
A downloadable COVID 19 Fallout Demo
THIS IS A CONCEPT. IF PEOPLE LIKE IT, I WILL OPEN IT INTO FULL DEVELOPMENT - I WOULD CALL IT A SHORT DEMO.
I AM REBUILDING THE ENTIRE DEMO IN MULTIPLAYER USING AN UPGRADED ENGINE- FOR NOW PLEASE DOWNLOAD THE BUGGY SINGLE PLAYER VERSION.
NEW SCREENSHOT FROM NEW ENGINE - For those of you who have played this DEMO before, well as you can see the future multiplayer Engine has superior lighting (DX 11) and texture quality (PBR) as per this teazer picture...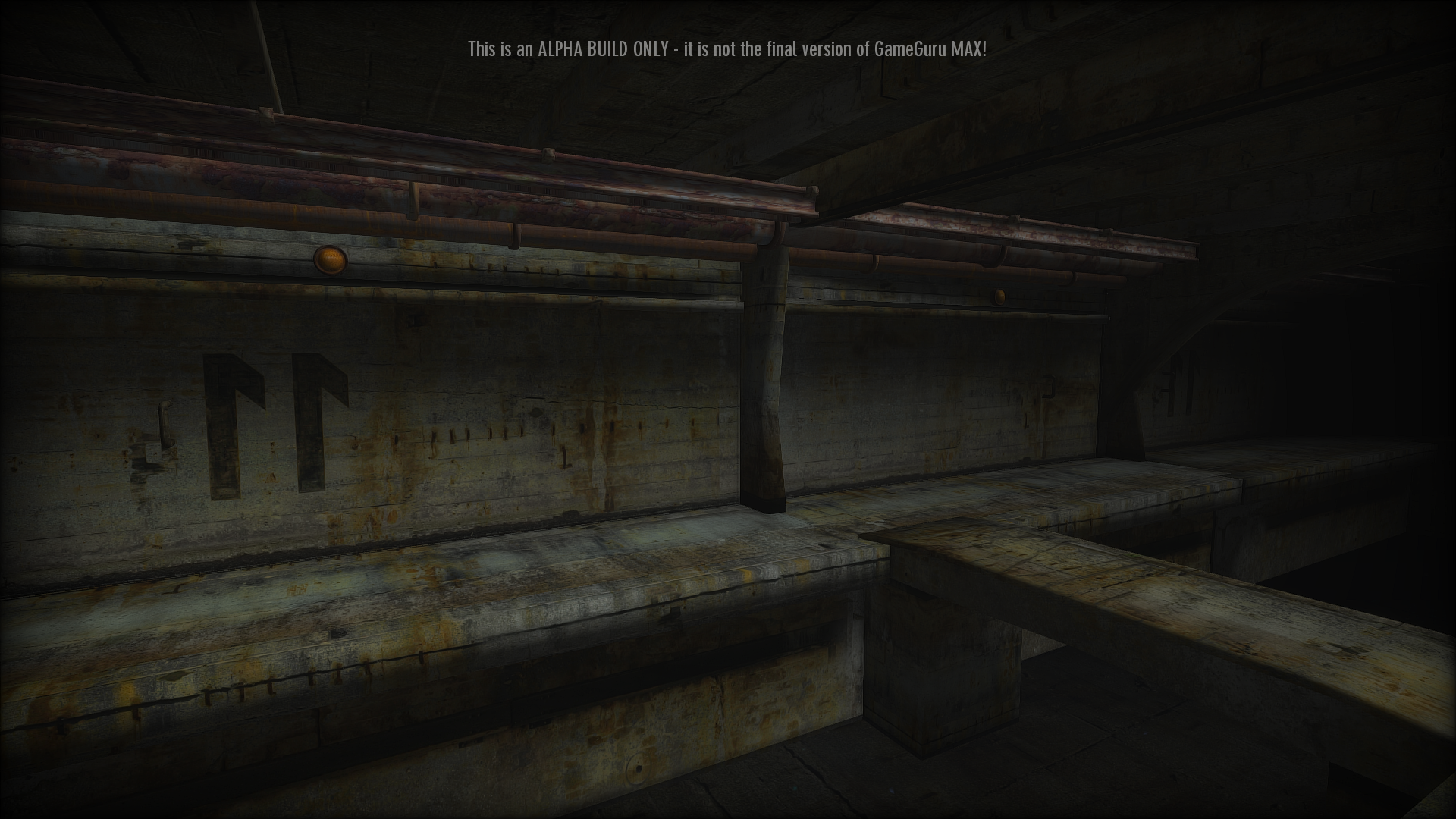 For now you are going to have to just deal with the DX9 Version with png textures.
Furthermore, don't buy Coppercube Game Engine. It is incomplete .
I am rebuilding this in Game Guru Max with LUA Scripting rather then the clunky Javascript API and week http networking of Coppercube.
Just a hint...Don't be fooled by the way either engine is marketed (Code free). You need to be able to write code to make either engine worth while otherwise you will be very restricted within both engines.
Other then that Both of them are rapid game development Engines with some nice tools which allow WYSIWYG type editors and Visual Development with Game Guru Max being the clear winner.

THE GAME IS PURELY FICTION / FANTASY: PLEASE DO NOT USE THIS GAME AS ANY INDICATION OF EDUCATION ABOUT THE COVID 19 PANDEMIC.
AND PLEASE DO NOT SHOOT PEOPLE THAT HAVE COVID 19 XD
I BUILT THIS GAME TO BRING ATTENTION TO THIS LINK: THE REAL INFORMATION ABOUT THE COVID 19 PANDEMIC. EDUCATE YOURSELF AND BE SAFE
FOR THE COVID 19 STATS MAP: PLEASE VIEW THIS LINK AND STAY INFORMED
Horror Style FPS, with some light puzzles. It might take you some time to unlock the two areas.

REBUILDING AS A MUCH LARGER WORLD / SURVIVAL MECHANICS AND RPG ELEMENTS WILL REMAIN IN THE GAME / ARENA BASED GAMEPLAY WILL BE INTRODUCED THUS LESS FOCUS ON PUZZLES
I have purposely used the photos of real people in this game (with their permission) as a metaphor for severity of the virus. Anyone can catch it and it is important to know this. Support this cause, link your photo and a 1 liner in the comments below and you to will become a Covid 19 Patient in game (Zombie)
Tunnel ends after second area is unlocked and there is a Test Zombie.
This game will have a unique take R18 Content and will feature graphic and disturbing content and may contain some nudity (not sure yet) which will be in paradox with a polar warmth and humanity of several characters
PLEASE NOTE THAT THE YOUTUBE VIDEO IS VERY OLD AND THE GAME GRAPHICS AND MECHANICS HAVE COME A SIGNIFICANT WAY FURTHER THEN IN THE YOUTUBE VIDEO
Please provide feedback on this thread. in 24 hours SINCE LAUNCH we have had 24 downloads and many more views.
There is interest here, but I need feedback. Is this worth building?
PLEASE DONATE. FOR EVERY 50 EUROS I WILL CONSTRUCT A LEVEL. AND THE MONEY WILL GO TO A SELFLESS CAUSE.
Furthermore, I will be introducing multiplayer arena to the game as a separate playable mode soon...again as a test.
There is an example of real people already implemented in the Game. Just check out youtube video:
THE FIRST 10 PEOPLE TO MAKE A DONATION WILL HAVE THE OPTION OF HAVING A FRIENDLY NPC NAMED AFTER THEM.

Last but not least: I will be introducing a new type of Mixed Reality System that has yet to be introduced. This is something that I am developing on my own and is nothing like anything that you have seen before. It does not exist in the game yet but it is coming...
microsoft Mixed Reality Goggles will be standard in this GAME moving forward
THEME SONG - PROVIDED WITH ATTRIBUTION BY UNEASY GAMES
Please link this itch.io page on social media or share this html widget on your website simply by copying this html code and plonking it somewhere on your website:
WHITE WIDGET

<iframe frameborder="0" src="https://itch.io/embed/602723" width="552" height="167"><a href="https://zoolean.itch.io/covid-19-fallout-just-a-concept-game">COVID 19: Fallout (Just a concept Game) by Zoolean</a></iframe>

BLACK WIDGET

<iframe frameborder="0" src="https://itch.io/embed/602723?bg_color=000&fg_color=fff" width="552" height="167"><a href="https://zoolean.itch.io/covid-19-fallout-just-a-concept-game">COVID 19: Fallout (Just a concept Game) by Zoolean</a></iframe>

Download
Click download now to get access to the following files:
CLICK TO DOWNLOAD DEMO V 1.4.4.8
234 MB
Comments
Log in with itch.io to leave a comment.
This looks great, can't wait to see how this game turns out
Wow, coming from the creators of 'Grandma' and '126 Chamber st',I am super happy with this comment
@bgrateful32 Thanks for the follow, followed you back XD
Couldn't just leave without dropping a comment.
I got the chance to test the game, this is something incredible in making. Great part of it I got an opportunity to be a Zombi character in the game though I'm covid 19 negative 😜😜. Great work so far Giulio. A must try game to mission/war gamers😉.
#covid_19_fallout #Zombi_positive #Lockdown_gamer #Stay_@_home #Gulio #Zoolean
Thanks Chenge, I will be adding you as a Zombie a little later...Got your photo and one liner.